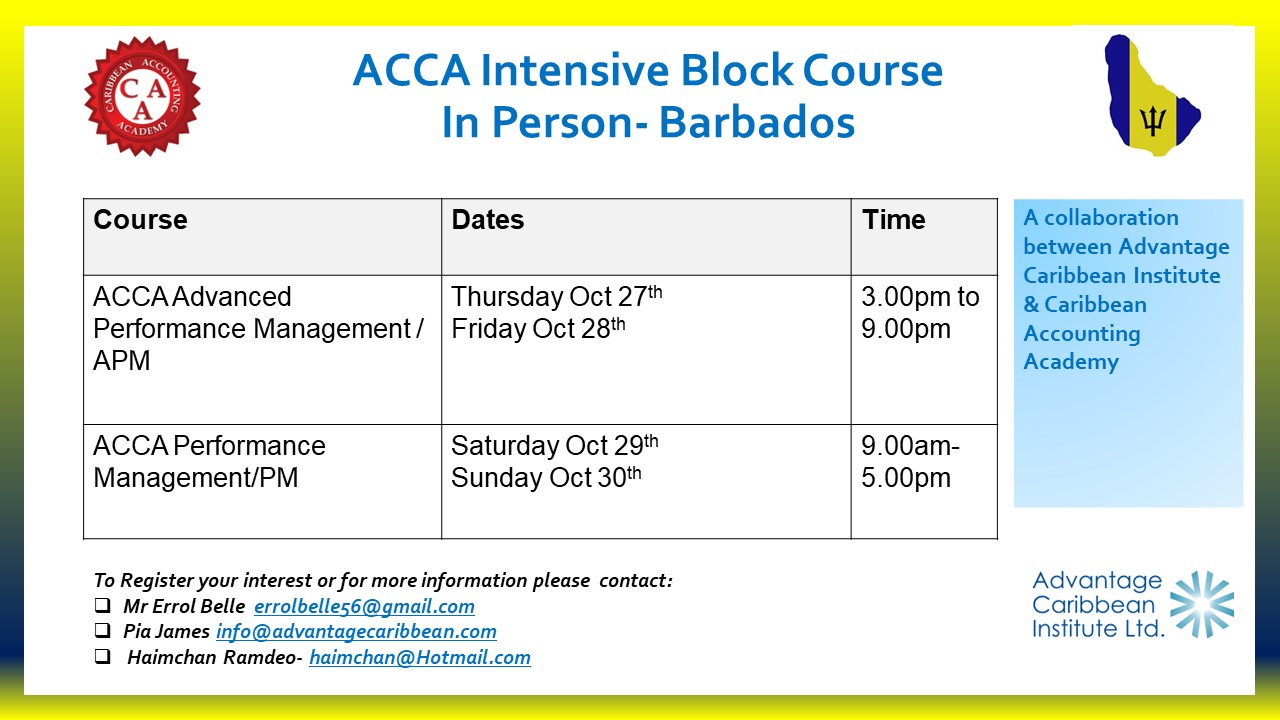 FREQUENTLY ASKED QUESTIONS
What is an Intensive Block Course (IBC)? In an IBC the tutor will aim to cover over
80% of the learning outcomes from the syllabus in a taught phase
How will I reinforce what I have learnt? For the courses covered the student can also
benefit from attending the study school.
What is a study school? The tutor will focus on application of the knowledge and exam
technique during these sessions. You are then prepared for a mock exam at this stage.
How can I book and pay? You can contact [email protected]
If I need further information, is there someone I can speak with? Yes you can contact the
tutor directly at [email protected] or WhatsApp 1 868 774 9575
Become qualified. Become a Leader.